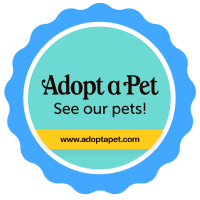 If you are interested in adopting through Grey Face Rescue & Retirement please fill out an application here. All senior dogs through Grey Face Rescue & Retirement receive an exam, vaccinations and are spayed/neutered. Also, our dogs are temperament tested with cats, dogs, kids and particular situations such as wheelchairs, canes, walkers, etc. Our adoption fee for all our senior dogs helps cover the cost of their vetting, foster materials, and will assist in covering larger surgeries for other senior dogs. We greatly appreciate any other donations you are willing to contribute to the rescue.
All adoption fees are $175 + tax. Adoption fees are currently being evaluated an will be subject to change on November 1st, 2016.
Seniors (65+) and Veterans pay an adoption fee of $100.00 for their senior companion.
(Please note: We accept a copy of your DD214, VA ID card or military ID as verification of service.)
If you have any questions in regards to the Adoption Process with Grey Face Rescue, please contact our Adoption Manager at GFRRadoptions@gmail.com.